home >
supplies
> cgc graded comic book box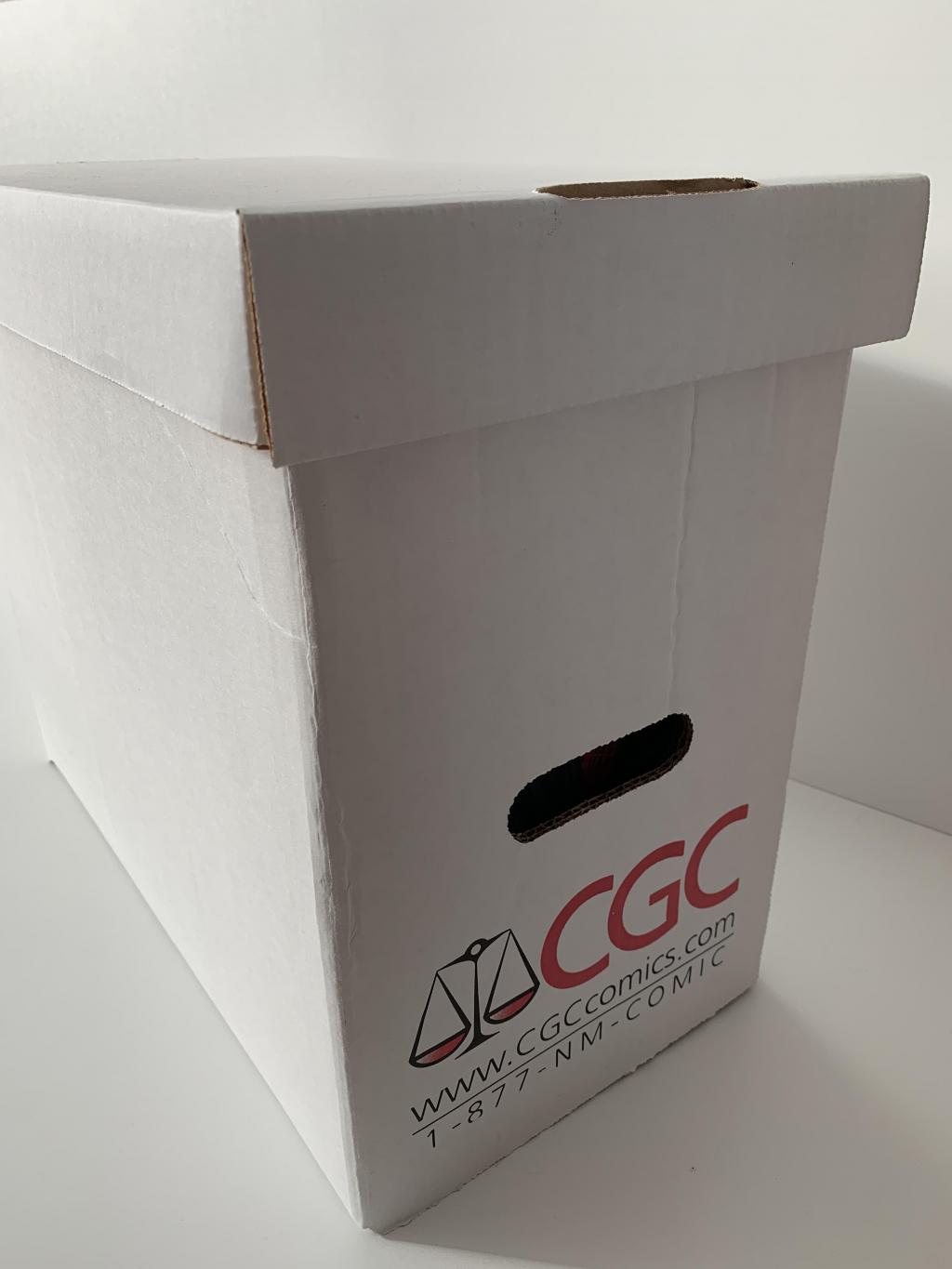 CGC Graded Comic Book Box
Brand: CGC
Description: CGC Comic Boxes are the highest quality cardboard storage box on the market. They are constructed of white corrugated paper and have a 200 lb. test strength. Each Box holds about 30-33 Standard CGC slabs. It is Double wall thick on all sides which makes the box last longer.

Each box has the CGC Label on it.
High quality box and lids.
Cardboard corrugated materials.
Each box holds about 30-33 standard CGC slabs.

Box interior approx. 14.5"H x 15"L x 8.5"W.

Due to the size of this product you can obtain it by sending an e-mail to in this way I can let you know the correct shipping costs.
Price: € 16.00